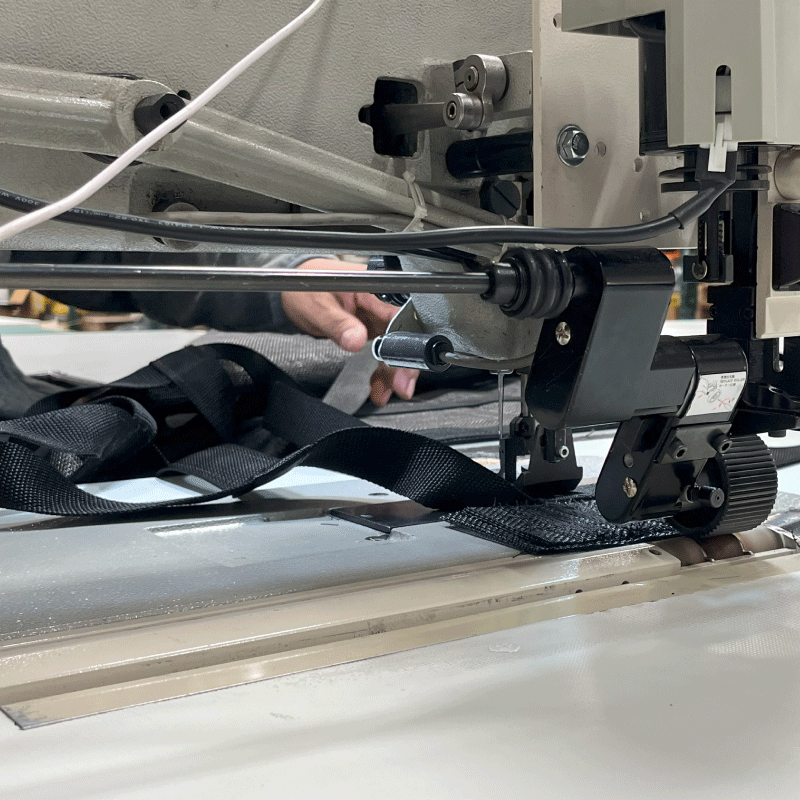 Cargo Net Design
How does the design impact the overall product? 
I've said it before and I'll say it again... our nets are the sum of their parts!
Our signature "integrated-mesh" design is actually patented and proprietary to Gladiator Cargo Net products. It was initially derived from a desire for a more durable and convenient covering for truck beds while out and about. Whether it be hauling landscaping equipment, boxes, or covering your camping gear, the mesh design allows you to easily slide the net over your gear with a simple one-person application. 
Of course, this is helpful for general ease of use, but this is particularly helpful for uneven/odd sized loads. Without the mesh, corners of boxes, shovel handles, or specialty equipment are often getting caught between the webbing straps. We often receive feedback that inconvenience often leads to folks leaving their gear partially, or worse, completely uncovered.
The inclusion of the mesh also creates an "anti-tangle" design and allows you to easily fold and store the net. Nothing worse than a ball of unusable webbing straps left unused and stashed under your seats!
However, the mesh serves another equally important purpose. As opposed to "traditional" cargo nets which are only stitched at the webbing intersections, the mesh serves as a connectivity point for every webbing strap in the entire net to bind together. This "binding" allows the overall net to be much more heavy-duty and versatile. 
This integrated mesh also allows us to create an ultra strong connection between the webbing straps, increasing it's rating capacity as a whole. This is particularly important since we achieved our load rating and certification for our nets as a "system", not just the individual materials. 
Since we needed to accommodate both industrial and personal uses, it was also important to create a product that was highly versatile. Adding multiple rows of grommets to each net allows them to be used across a much wider array of uses. Additionally, the attachment straps being separate (vs built-in) lets them quickly be repositioned as needed. Simply disconnecting the connection point and reconnecting it to another connection point can easily convert the net from covering your groceries to holding down your refrigerator!
Including an oversized storage bag also ensures you can keep your cargo net conveniently located at all times. We aimed to create a product that was easy and practical to encourage it's use.
Another design element that has evolved over the years is our product dimensions. Start with the basics- short bed, standard bed, and extended bed trucks. As we continued to grow we've added smaller sizes for Jeeps, quads, and vehicle interiors. This of course led to adding roof racks, cargo vans, utility trailers, and semi-tractors! Each application of course requires a unique design based on it's intended application. 
We've recently also extended into warehouse safety nets and are in the process of developing some additional exciting products! Our custom shop is also able to make any specific design element you have in mind- shapes, sizes, materials, you name it.
Ultimately, much like a camera, the best cargo net is the one you keep with you and want to use!