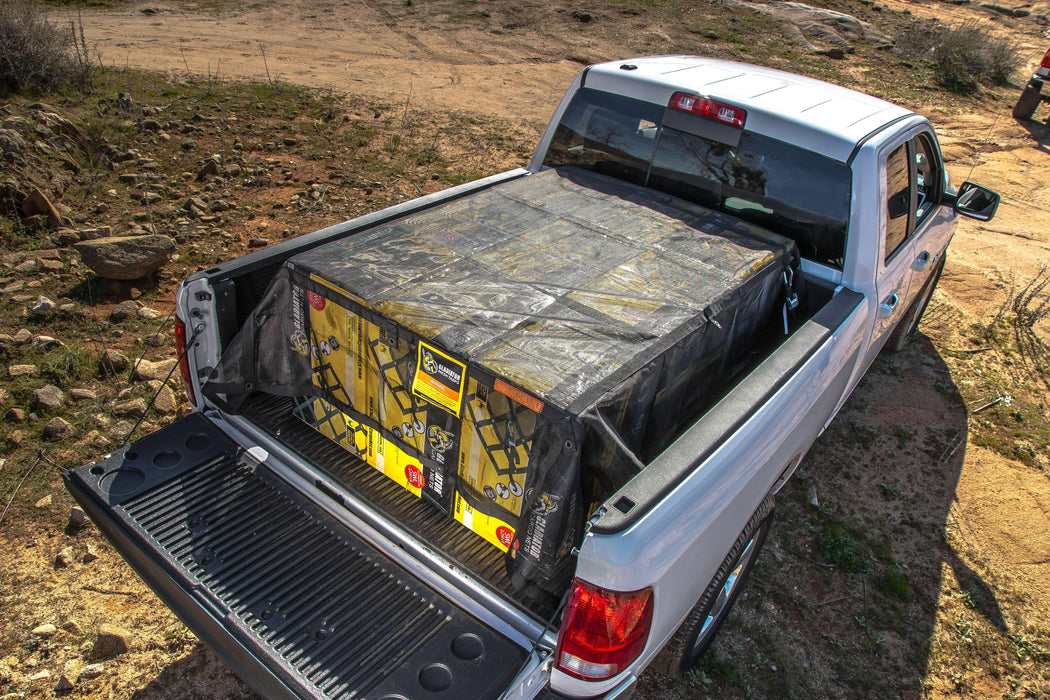 Rip-proof Mesh Tarp
Original price
$0.00
-
Original price
$0.00
The last tarp you will ever need!
Used by the DOT and NACSS approved.
Description
Tired of having tarps rip on you?
Our use of integrated rip-stop mesh sets us apart from the competition. The meshing makes the net smooth on one side preventing snags when securing your cargo as well as containing smaller items.
Each mesh thread is comprised of thousands of smaller threads, then coated, giving it strong rip-stop properties. E
ven if it's punctured it won't continue to tear!
Additionally, multiple grommet attachment points around the perimeter allow for:
Larger sizes to be naturally made smaller
Tighter angles for odd loads
Secures at multiple points
Attachment
Every cargo net comes with four hardware straps. The hardware hooks are rubber coated to protect your vehicle. 
1.5" inch thick straps 
which 
extend from 9" in - 3' ft.
Fast and easy single person operation that saves you time and frustration.
The best restraint possible for your cargo and peace of mind when you're on the road.
Features & Advantages
Integrated, rip-stop meshing prevents snags and secures small objects.
Perfect for light duty and daily use
Weatherproofed material and quality construction
Many securement points make for great versatility
Secures odd sized loads
Net coverage can be made larger or smaller
Grips your load under tension
Working Load Limit (WLL): 500 lbs
Warranty/ Returns One year limited warranty